Chairman Desk
We had started a vision to be a brand that is admired as an industry leader is now a reality with SVT group. Today we are recognized for various landmarks across the length and breadth of Jaipur. The Philosophy of developing different properties in terms of their design, construction and environmental sustainability has culminated in creating numerous landmark projects across residential and commercial in city of Jaipur.
We would like to thank all our employees' investor and customer for their firm belief in us. It has always been all of you who helped the organization become a premier name in the real estate and other diversified business verticals.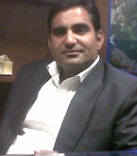 Mr. Hajari Choudhary
Chairman
(SHRI VEER TEJA REAL ESTATE & DEVELOPERS PVT.LTD.)
Mr. Hajari choudhary is the Chairman of SVT group with a clear vision to transform the landscape of Jaipur and strong Belief in Human values, Mr. choudhary is on road to success. He works towards his vision with hard work passion and honesty. He solely believes in quality transparency and innovation. He is specialized in advanced construction technology and colonizing and farm hosing schemes. Mr. choudhary has succeeded in infusing a high level of professionalism very early in organization that is incredible.
Mr. Rajesh Choudhary
CEO
(SHRI VEER TEJA REAL ESTATE & DEVELOPERS PVT.LTD.)
As an CEO of SVT group Mr. Rajesh choudhary has played a vital role in bringing up the company in real estate sector. Mr. Choudhary has shaped the future of real estate development in the city of Jaipur and is poised for bigger challenge in the year ahead. He is expertise in buying and selling of land. His immense knowledge in real estate business has earned him a reputation of being one of the brightest thought leaders in the real estate industry in Rajasthan. There is no doubt that he will continue to deliver a high class project that help his customers bring alive their dreams of luxury living.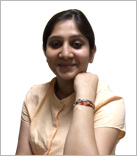 Miss. Monika Gupta
Managing Director
(SHRI VEER TEJA REAL ESTATE & DEVELOPERS PVT.LTD.)
Monika gupta is widely recognized across the city for her path-breaking and visionary contributions to the townships of modern Rajasthan. Her philosophy is quite simple. To hire the best people in the business and constantly push the benchmarks of quality and luxury in every project he conceives. Overseeing the strategic development and management of the group And she revolutionized the real estate development industry by introducing world class Quality Township that was truly affordable. A strong commitment toward quality and innovation set SVT group projects apart from the rest and made them well known landmarks in Jaipur. she worked towards bringing to an end the era of State monopoly and opening the doors for professional private developers to play a major role in building onsite infrastructure for homes, offices and entertainment and retail complexes.